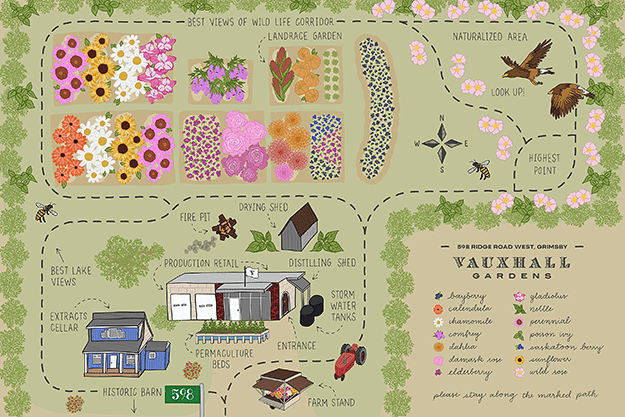 welcome to vauxhall gardens
our exceptional range of skin and hair care products are crafted from botanicals grown on our farm in grimsby, ontario
our pursuit of creating outstanding products using only the finest plant-based ingredients has always been tempered by the mindfulness of preserving and enhancing our ecosystem.  enchanting yet highly effective skin, hair and wellness products allow you to create a self-care regimen that you can feel good about, inside and out.
---
may we suggest
a curated group of our top-selling all-natural skincare and wellbeing products

the vauxhall gardens newsletter has now gone digital
news, photos and commentary delivered right to your inbox ~ sign up today!
the farm-to-face chronicles
a fresh take on all things vauxhall
plants ~ people ~ products ~ sharing knowledge
#vauxhall365
clean, naturally beautiful hair starts with a clean, naturally beautiful shampoo bar
creating extracts using fresh damask roses results in a superior phytonutrient to better nourish your skin however, it can get complicated!
"american badgers look like they're about to drag you into a back alley and pull a shiv on you to demand money for their meth habit"
---
won't you join us on instagram?
we hope our feed brightens your day!  our grid features farm goings-on while our      insta-stories burst with behind-the-scenes glory