visit our farm
our picturesque farm on the scenic niagara escarpment is the source of our single-estate botanicals
plan to visit soon and acquaint yourself with our natural agricultural and land-management practices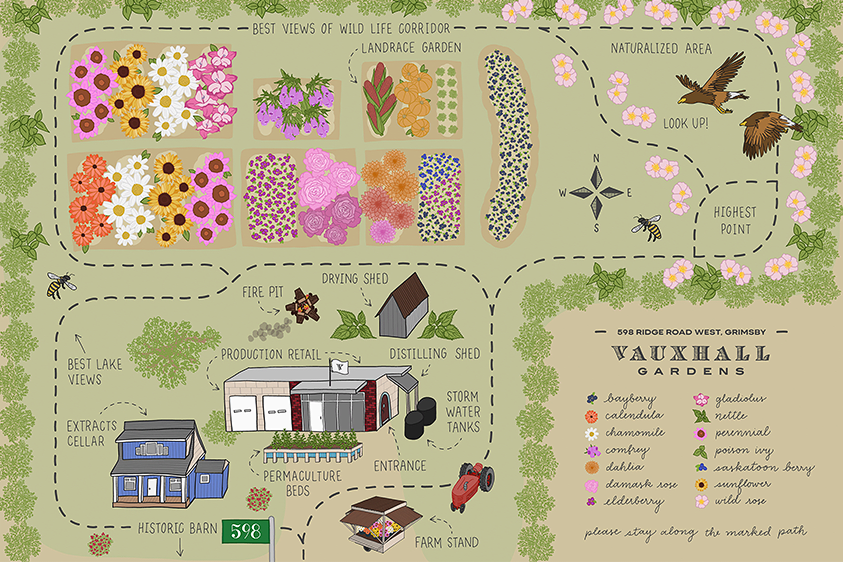 our farm
our all-natural, nutrient-rich products are produced at our farm on the niagara escarpment in grimsby, ontario.  perhaps a visit with us will be the tonic you need to recharge and refresh.  thank you for supporting our farm.
download map
Click one of the links below to download the map in PDF or JPG format.
Download PDF (51mb)
Download JPG (1.1mb)
biosecurity check-in
we take every measure possible to protect our crops and we seek to minimize risk from potential incidents occuring.  we ask all guests to submit their contact information via our biosecurity check-in form as this will allow us to do contact tracing in case contamination occurs.